Henderson Karate Classes, Las Vegas
Welcome to Master CD Young's Karate in Henderson. We offer a family style martial arts program for students ages 4 and up. With separate classes for adults and kids, we offer classes Monday through Saturday. Whether you are looking for a child development program or a weight loss program for you, martial arts offers a variety of benefits for everyone. We have karate lessons in Henderson that will fit your goals and your family's needs.
Come visit our school and try our Free Karate Trial Class, and you will see why we are the Henderson area's premiere martial arts school. Please view our programs for Henderson Adult Karate, Karate for Teens Ages 13+, Karate for Kids Ages 7-12, and Karate for Kids Ages 4-6.
Henderson Karate Business Hours 2019
Tuesday - Friday: 3:00pm - 8:00pm
Saturdays: 9:00am - 12:00pm
Mondays: Instruction By Appointment Only
Download our KarateNV App or fill out our request for the 2019 Schedule.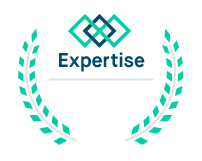 Best Martial Arts
Teachers in
Las Vegas


2018
Henderson Karate Classes
Starting from age 4, our students develop their confidence and self-esteem as they start their martial arts practice and improve their lives both physically and mentally. Come in to our convenient Henderson location and see what the best karate school in Las Vegas can do for your family.
What are the benefits of our Henderson Karate Classes?
Learn important self-defense moves and awareness drills
Improve your mood and confidence with regular physical activity
Achieve better focus at home, work, or school
Meet like-minded people committed to similar physical goals
Receive continuous support from our dedicated instructors
We offer a welcoming environment with professional, award-winning teachers and we are dedicated to ensuring your success with martial arts and in your every day life.
Train to keep healthy but also train to keep safe with our programs:
View our MINI NINJAS Program, Ages 4 to 6
View our KIDS Program, Ages 7 to 12
View our TEENS Program, Ages 13+
View our ADULTS Program
Karate Henderson