CD Young's Karate in Henderson
Welcome to Master CD Young's Karate in Henderson. We offer a family style martial arts program for students ages 4 and up. With separate classes for adults and kids, we offer classes Monday through Saturday. Whether you are looking for a child development program or a weight loss program for you, martial arts offers a variety of benefits for everyone. We have karate lessons in Henderson that will fit your goals and your family's needs.
Come visit our school and try our Free Karate Trial Class, and you will see why we are the Henderson area's premiere martial arts school. Please view our programs for Henderson Adult Karate, Karate for Teens Ages 13+, Karate for Kids Ages 7-12, and Karate for Kids Ages 4-6.
Henderson Karate Business Hours 2018
Tuesday - Friday: 3:00pm - 8:00pm
Saturdays: 9:00am - 12:00pm
Mondays: Instruction By Appointment Only
Download our KarateNV App or fill out our request for the 2018 Schedule.
Click Here for Summer Camp Information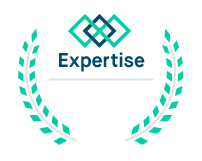 Best Martial Arts
Teachers in
Las Vegas


2018
TESTING REGISTRATIONS DUE ON OR BEFORE
Friday, AUGUST 3, 2018 AT 8:00PM
REGISTRATION WILL GO LIVE AFTER JULY 4TH WEEK

Color Belt Times -
COME TO THE TIME FOR YOUR CURRENT BELT
Next Mini Ninja Testing: Mini Ninja Class Ages 4-6
Saturday, AUGUST 11

Color Belt Testing For Ages 7-12, Teens/Adults
Satuday, August 11, 2018


3rd Red going to Black Belt:
Written Test - Black Belt Candidates Only
Announced in Fall 2018

Physical Test - 2nd/3rd Red Testing for 3rd Red/Black Belt
Announced in Fall 2018 (Appx 5-6 Hours)
Immediate Family Only - No Students under Black unless they are Parents or Siblings.
There will be a mandatory 1 hour break after Self-Defense.

Download the KarateNV App to Register
or visit www.KarateNVTesting.com

Testing Attendance Requirements:
White/Yellow/Orange - 24 Classes and 3 Sparring
Blue/Green/Purple - 27 Classes and 4+ Sparring
Brown/1st Red - 30 Classes and 6+ Sparring
2nd Red/3rd Red - 36 Classes and 6+ Sparring


Testing Cost:
Color Belt Testing Times:
Single Test: $65
Double Test: $120

3rd Red Test: $125

1st Black: $250
2nd Black: $500
3rd Black: $800
4th Black: $1250
What Do I Need To Know For Testing?