news & events henderson
CD Young's Karate in Henderson
Welcome to Master CD Young's Karate in Henderson. We offer a family style martial arts program for students ages 4 and up. With separate classes for adults and kids, we offer classes Monday through Saturday. Whether you are looking for a child development program or a weight loss program for you, martial arts offers a variety of benefits for everyone. We have karate lessons in Henderson that will fit your goals and your family's needs.
Come visit our school and try our Free Karate Trial Class, and you will see why we are the Henderson area's premiere martial arts school. Please view our programs for Henderson Adult Karate, Karate for Teens Ages 13+, Karate for Kids Ages 7-12, and Karate for Kids Ages 4-6.
Henderson Karate Business Hours 2019
Tuesday - Friday: 3:00pm - 8:00pm
Saturdays: 9:00am - 12:00pm
Mondays: Instruction By Appointment Only
Download our KarateNV App or fill out our request for the 2019 Schedule.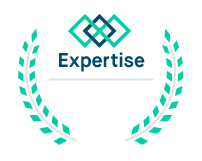 Best Martial Arts
Teachers in
Las Vegas


2018
News and Events - CD Young's Karate in Henderson
Download Our App: "CD Young Karate" in the App Store and Google Play Store
Visit the top of this Page for Links!
Use the Special Studio Code: KarateNV to Access our Memberships, Schedules, and more!

---
---
Special Hours: Click Here for our 2019 Calendar
Business Hours:
Mondays: 7:00-9:00pm Jiu-Jitsu
Tuesday - Friday: 3:00pm - 8:00pm Karate
Saturdays: 9:00am - 12:00pm Noon Karate Sparring
Special Schedule Days: Upcoming
Saturday, February 2 (No Classes) - Testing
Saturday, March 23 (No Classes)- Tournament
Saturday, April 6 (No Classes) - Mini Ninja and BB Testing
Wednesday, April 16 through Saturday, April 20 (No Classes) - Karate Spring Break/Easter
---
---
Summer Karate Camp 2019
Dates to be posted in Spring 2019
www.KarateNVCamps.com
or the app to Register
---
---
Weapons Seminars:

---
---
---
---
Click Here For Karate Testing Information
---
---
---
---