CD Young's Karate in Henderson
Welcome to Master CD Young's Karate in Henderson. We offer a family style martial arts program for students ages 4 and up. With separate classes for adults and kids, we offer classes Monday through Saturday. Whether you are looking for a child development program or a weight loss program for you, martial arts offers a variety of benefits for everyone. We have karate lessons in Henderson that will fit your goals and your family's needs.
Come visit our school and try our Free Karate Trial Class, and you will see why we are the Henderson area's premiere martial arts school. Please view our programs for Henderson Adult Karate, Karate for Teens Ages 13+, Karate for Kids Ages 7-12, and Karate for Kids Ages 4-6.
Henderson Karate Business Hours 2019
Tuesday - Friday: 3:00pm - 8:00pm
Saturdays: 9:00am - 12:00pm
Mondays: Instruction By Appointment Only
Download our CD Young Karate App or fill out our request for the 2019 Schedule.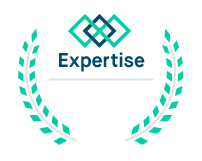 Best Martial Arts
Teachers in
Las Vegas


2018
COME EXPERIENCE THE BEST KARATE SCHOOL IN HENDERSON, LAS VEGAS

Reviews
My boys love this place! Mr. Young is a great instructor!!! Not only does Mr. Young teach his students Martial Arts, but he also teaches them, Respect, Manners and Self Discipline. My oldest son started attending this school in 2009, he loves the school, the instructors and the friends he's had the privileged to make thanks to this school. Mr. Young makes his classes fun, he keeps his students motivated and interested in learning new things. I recommend this place 110%!
- Rivas Family
My 3 kids and I have studied under Mr. Young for the past 5 years. I have learned so much . I would say that anyone who likes Karate and wants to learn Karate, would be blessed to have Mr. Young as their teacher. He truly cares and is an awesome teacher. My kids and I have come a long way under his teachings. Both Mr. and Mrs. Young and also Mr. Young Sr. are awesome teachers!! Thank you Mr. Young!!
- Halstead Family
I can't say enough about how much we appreciate and love our karate school. The Young's are phenomenal and make everyone feel like family. They have been my sons anchor through a tough year and they have grown so much in their craft. Thank you so much.
- Sullivan Family
AWARDS